Before 1861, Bear Creek in Marion County, Alabama was known as Allen's Factory. It was named for the first settlers of that name who built a cotton factory which was burned during the War but afterwards rebuilt. One of the owners of the factory, Langdon C. Allen, represented Marion County in the Secession Convention of 1860. The factory was burned during the closing years of the Civil War but was rebuilt in 1868 and know as L. C. Allen and Company. The factory made cotton yarn and was run by water power from Bear Creek.
Located at the headwaters of Big Bear Creek
Bear Creek is located in the northeast corner of Marion County, Alabama on the headwaters of Big Bear Creek, about 20 miles from Hamilton, the county seat. It's population in 1910 was 214 and in 2005 the population was 1021. According to the 2010 census, Bear Creek had a population of 1,070.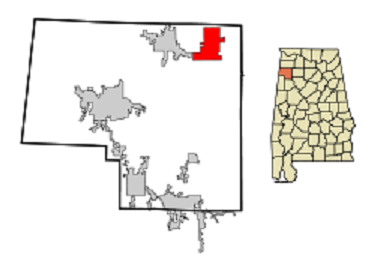 "Bear Creek also had a flour mill called Fall Mills to which farmers from 25 to 50 miles away carried their wheat and had it made into flour. No definite date can be fixed as to when it was established, but some of the old buildings were standing in the late 1920s.
The original Bear Creek was about one mile down the creek west of the present town during the Civil War. There was one store one mile south of Bear Creek at that time known as Goddard, and it was operated by James Donaldson.
Bear Creek Waterfall today.
In the late 1880's and early 1900's a railroad known as the Northern Alabama was built to Parrish, Alabama and to Sheffield, Alabama.
Phillips moved from Thorn Hill
J. R. Phillips moved from Thorn Hill to the town of Bear Creek in the 1880s and purchased land for 12 ½ cents an acre. He subdivided the land into lots which created the town of Bear Creek and built a rock building where he went into the mercantile business with good success and reared a large family.
Other early settlers were Captain Flippo, who operated a grist mill, Mr. Hull, Mr. John Dundan, who built a cotton gin, Mr. Barker, who operated a blacksmith shop and Mr. Hatcher, who put up a hotel. Captain Smith was a section foreman. So with all these early settlers the town grew rapidly.
Churches built
A Methodist Church was built and soon after the Church of Christ. Col. Brock went into the mercantile business. Dutch Phillip in the grocery business. Dutch John Logan was appointed postmaster, and I. B. Johnson was rural carrier for years.
However, a fire in 1903 destroyed most of the downtown area. The town was rebuilt after the fire and was incorporated in 1907. It supported several stores, a gristmill, a livery stable, a cotton gin, a hotel, and a blacksmith shop. There were also three doctors who practiced in Bear Creek. All the citizens and many more with large families called for a school.
"The first, wooden frame school building across the highway from the present location of Phillips School, held grades 1-9. It was a two story frame building but only rooms on the ground floor were used for some years as a two-teacher school.
This building caught fire around Christmas of 1925. Local churches provided temporary space for the teachers and pupils. Mrs. J. R. Phillips graciously donated land for a new school on April 16, 1926. Her husband, who died in April 1925, wanted the addition of a high school. The community pulled together with its volunteer labor and donated timber from virgin pines in Bear Creek. Members of the community sacrificed time and money in their participation with the construction of the new Phillips School. Logging was done by wagon and hauled to Veal's sawmill. Brick came by rail and was transported by wagon to the site. McKinley Campbell, assisted by his brother, was the contractor for the new facility."
First Graduation in 1929
"The first graduation was held at Phillips High School in 1929. Agricultural and home economics (aka Family and Consumer Sciences) departments were added in 1935 and housed near the present location of the cafeteria. The football field was located behind the main building, which was later replaced in 1969."
"Hundreds of acres of of level land north and west of Bear Creek. They wee thought to be of little value,craw-fishy and not fertile. A number of families began to settle this land purchased from $1.00 to $10.00 per acre. As they improved the soil and increased the average yield and built nice homes more people moved in. The town became a flourishing little place. It was a trade center for miles around. Since there was no I. C. Railroad in this area at this time, Hackleburg, Wiginton, and even as far down as Hodges used Bear Creek as their trade and shipping center. The Goddards and Tobys who operated a livery stable carried passengers to various places.
The prosperity of those in town and the farmers around, such as Marrows, Manns, Howards, Faulkners, Partians, Vickerys, Coalsons, and Woods and a number over in the fork of the Creek, demanded a bigger and better school, so an application was made and now one of the county high schools is there. It is one of the best in the county.
When the Illinois Central Railroad built a line which virtually bypassed Bear Creek in the nearby town of Haleyville, business and population began to decline.
"Bear Creek is home to the Upper Bear Creek Reservoir, part of the Bear Creek Lakes System, Fishermen find large black and spotted bass at 3.5 times larger than the state average. Twin Forks Campground and recreation is on Bear Creek Lake. The Bankhead National Forest and Sipsey Wilderness are nearby, and Bear Creek is only 45 miles away from a Robert Trent Jones golf course."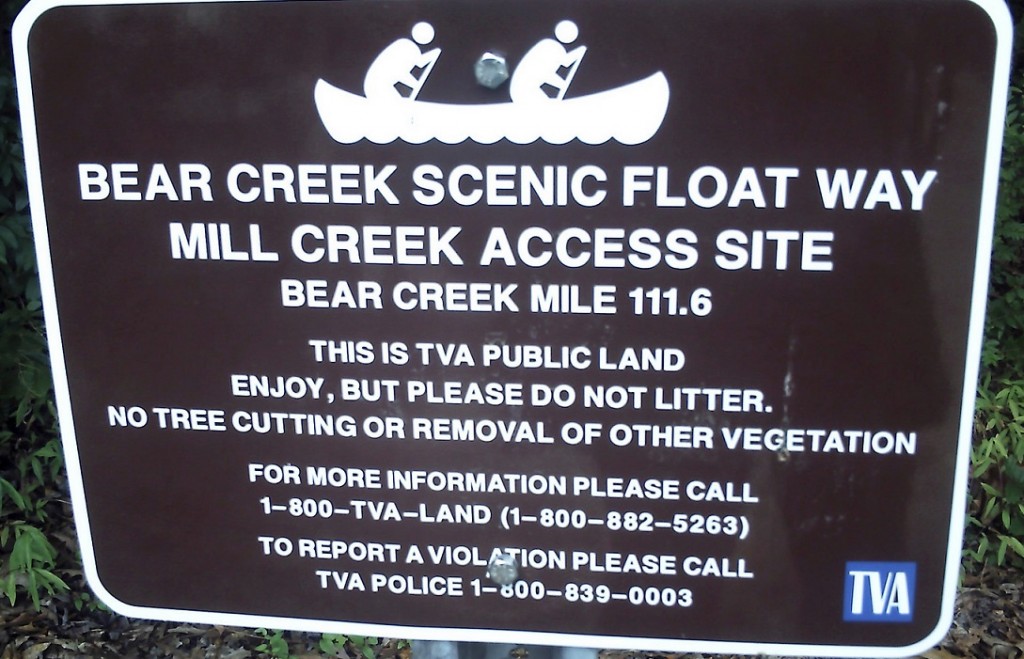 SOURCES
1.Official and Statistical Register, 1915.
2.Wikipedia.org
5.Encyclopedia of Alabama
The Journal-Record Bicentennial Edition Thursday, July 1, 1976, Section C, Page 3
Save time and avoid pitfalls in your research. Where Do I Start? is filled with simple, no-nonsense instructions to set you on the path of your families' ancestry with the following information:
WHERE TO FIND – on-line resources, experienced genealogists will not be aware of many of these.
COURT RESEARCH – how to do court house research, where to find birth, death, social security records free on-line.
EIGHTY – ONE QUESTIONS – you should ask your elderly loved-ones before it's too late.
TIPS ON BREAKING DOWN THE WALL – Everyone faces some difficulties in research, often called a 'brick wall' but WHERE DO I START? provides suggestions for overcoming them.
Download Where do I Start? to your Kindle in less than 30 seconds or to your PC, iPAD, iPhone, MAC or Android device with FREE Apps from Kindle.