Don't waste time and money completing genealogy research others have done!
Take advantage of what other genealogy researchers have discovered and download this E-book in minutes to your computer or E-reader today.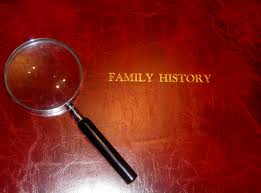 Check to see if this is your family line by downloading the FREE Sample on Amazon to see the outline of descendants at the beginning of this book. After you download the book, use your search function on your computer or E-book to find specific names.
Benjamin Trott was born in 1774 Rowan County, North Carolina and believed to be the son of Henry Trott and Sarah Frazier.. He married Sarah Jenkins in North Carolina. Many of their descendants settled in Alabama.
They are believed have had the following known children, all born in North Carolina:
1.Martha Ann Trott (b. ca. 1800) m. James O. George
2.Henry Trott (b. 1804) m. Hannah Amanda Shaw
3.Mariah Trott (b. 1806) m. John Lewis Jetton
4.John C. D. "Mat' Trott ( Jun 16, 1809) m. Celia 'Ceily" Parker
5.Sarah Patton Trott (b. 1808) m. John Webb
6.Polly Trott (b. ca. 1810) m. Major Arnett
7.Elizabeth 'Betsey" Trott (b. 1811) m. Nathan Neely
8.Nancy Trott ( b. 1812) m. John R. Sullivan
9.Jane Wilson Trott (b. ca. 1812) m. William Young Henderson
Benjamin died around 1835 and his wife Sarah died around 1865 in Cannon, Tennessee
Descendant surnames include: ALLEN, ARNETT, ARNOLD, BURNS, COCHRAN, COOK, COTTINGHAM, DAILEY, DANIELL, DAVENPORT, DEASON, EADY, ELLIS, FANCHER, FRYE, GARTHMAN, GEORGE, GIBBONS, GOURNEY, HENDERSON, JENKINS, JETTON, JOHNSON, JONES, LANGSTON, LAWRENCE, LOWERY, MCINTOSH, MCKINNEY, MOORE, MORTON, NEELY, PARKER, PIERSON, REYNOLDS, ROBERSON, ROBERT, RUSSEL, SCOTT, SHAW, SHIELDS, SHOEMAKER, SMITH, SULLIVAN, TIDWELL, TRUCKS, WATS, WEBB
Subscribe to the daily newsletter below to keep up with new books and book giveaways!
Ebooks can be downloaded directly to your computer with Amazon's FREE READING APPS