LEMUEL JAMES ALSTON
BIOGRAPAHY and GENEALOGY
(1760-1836)
Washington County, Alabama
Lemuel James Alston, Alabama pioneer and Revolutionary War soldier, was born in 1760, in Granville, NC to Solomon Alston, Jr. and his wife Sarah; grandson of Solomn and Nancy (Hinton) Alston, and great-grandson of John and Mary (Clark) Alston. John Alston was a native of Bedfordshire, England, and settled in NC about 1711. Lemuel moved to present-day Greenville, South Carolina after the Revolutionary War and settled near Greens Mill, which soon became the town of Greenville, South Carolina.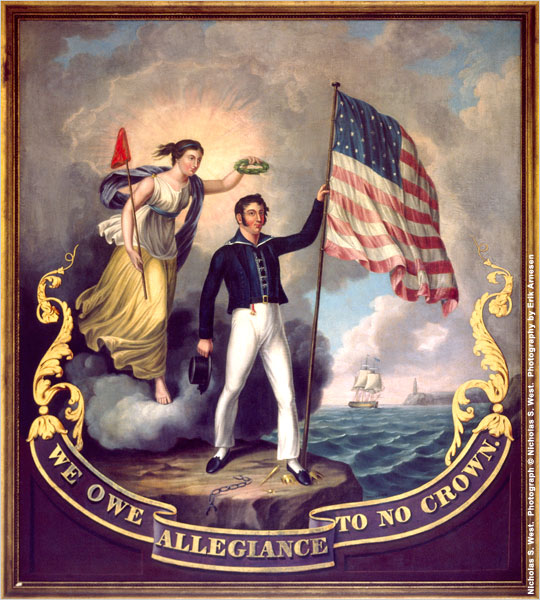 He studied law and was admitted to the bar and commenced practice in Greenville. He served as a member of the South Carolina House of Representatives from 1789 to 1790.Alston was elected as a Democratic-Republican to the Tenth and Eleventh Congresses (March 4, 1807 – March 4, 1811).
"Lemuel Alston drew a plan for a village with lots laid off and containing a courthouse and a jail. This little village which he had named Pleasantburg soon became known as "Greeneville" and was soon thereafter was spelled "Greenville." Lemuel Alston's dream of development only partly came true. A log jail was built, a log courthouse was built, lots were laid off but only a few lots sold." Lemuel served as a member of the South Carolina House of Representatives from 1789 to 1790."
In 1815, at the age of fifty-five, he sold his 11,028 acres in the Greenville District of SC and moved to Clarke County, Alabama, and settled on the Tombigbee River, opposite St. Stephens. Lemuel was one of the first citizens of St. Stephens, Alabama, where he presided over the orphans' court and the county court from November 1816 until May 1821. He owned two river plantations, one on the east, and one on the west side of the river. About the year 1827, he moved to a location, one mile and three-quarters northeast of where Grove Hill was afterward founded, which became known as Alston place. He died at "Alston Place," Clarke County, Alabama, in 1836.
Lemeul James Alston married 1st Elizabeth Williams, daughter of Joseph John Williams. He had six sons and two daughters, only Col. William W. Alston (b. 1799) was the only child reared.
Lemuel had the following known children:
Lemuel James Alston died of yellow fever in Pensacola, FL. He was engaged to a Spanish lady at the time of his death. Other research indicates he had three children.
James Madison Alston – He married a widow Williams
Col. William Williams Alston (b. March 27, 1799 NC-d. 1860 LA) married Mary Haywood (Burgess) Alston. He received his legal instruction in at Columbia, SC. He was the only child living in 1836.
Melissa Alston – died unmarried.
Col. William Williams Alston (b. 1799) resided on the plantation near Grove Hill at the time of his father's death and continued there for several years. After the death of his wife, September 21, 1841, made his home with his daughter, Mrs. Howze until his death in 1859. His children were:
Sarah Alston married Samuel A. Fitts of Union Town, Perry County, Alabama.
Mary Alston married James a Howze of Clarke county, Alabama.
Laura Alston married W. J. Howze of Clarke County, AL
Cornelia Alston d. in 1852 married J. J. Pegues of Dallas County, Alabama.
Anna Alston
Emma Alston
William Alston, later a resident of Lamar County, Texas
Thomas Alston died in Lamar County, Texas
Joseph Alston, a resident of Paris, Lamar County, Texas
Dr. Alfred A. Alston (b. 1840) studied medicine married Miss Ulmer, made his residence in Paris, Lamar County, Texas
Dr. Lemuel Lovett Alston settled at Grove Hill as a physician in 1852, later resided at Orrville; married in 1854, Miss Jackson, daughter of James M. Jackson of Gainestown, had three children: Mary, m. Dr. B. P. Heryer, of Tuscaloosa; Lemuel, a business man of Tuscaloosa; and William W., who while a student in the state university, was shot, February 22, 1878, by a fellow student and almost instantly killed. The home he built in Clarke County, Alabama is still standing – Alston/Cobb house was purchased by the Clarke county Historical Society in 1980 and is open to the public.
Lemeul James Alston married 2nd his wife's half sister , Elizaberth "Betsy" Norfleet Williams (b. Mar 6, 1778 Halifax Co., NC – d. Jan 31, 1864) on Feb. 3, 1818, in Halifax, NC and returned with him to his plantation in Clarke County, Alabama. She was the widow of Joseph John Williams. After his death in 1836, she returned to North Carolina where she died in 1864. They had no children.
SOURCES
Alabama Department of Archives and History
NcWarren bibles
Greenville: the history of the city and county in the South Carolina Piedmont By Archie Vernon Huff
THE TWENTIETH CENTURY BIOGRAPHICAL DICTIONARY OF NOTABLE AMERICANS; VOL I
History of Alabama and dictionary of Alabama biography, Volume 3 By Thomas McAdory Owen, Marie Bankhead Owen
Biographical Directory of the United States Congress
1830 census Clarke County, Alabama
Start researching your family genealogy research in minutes.

This inexpensive Ebook has simple instructions on

how to get started with FREE sources. Download

WHERE DO I START? Hints and Tips for Beginning Genealogists with On-line resources

to your computer immediately with the a FREE APP below and begin your research today!
Reviews
"This book was very informative and at a very modest price. Thank you for your great newsletter and this book."
"The book was clear & concise, with excellent information for beginners. As an experienced genealogist, I enjoyed the chapter with lists of interview questions. I'd recommend this book to those who are just beginning to work on their genealogies. For more experienced genealogists, it provides a nice refresher."