From The Florence – Times Daily August 25, 1922
A CRIMINAL NATION
It is not exactly agreeable to read, in a report submitted to the American Bar Association, that "the criminal situation in the United States, so far as crimes of violence are concerned, is worse than that of any other civilized country."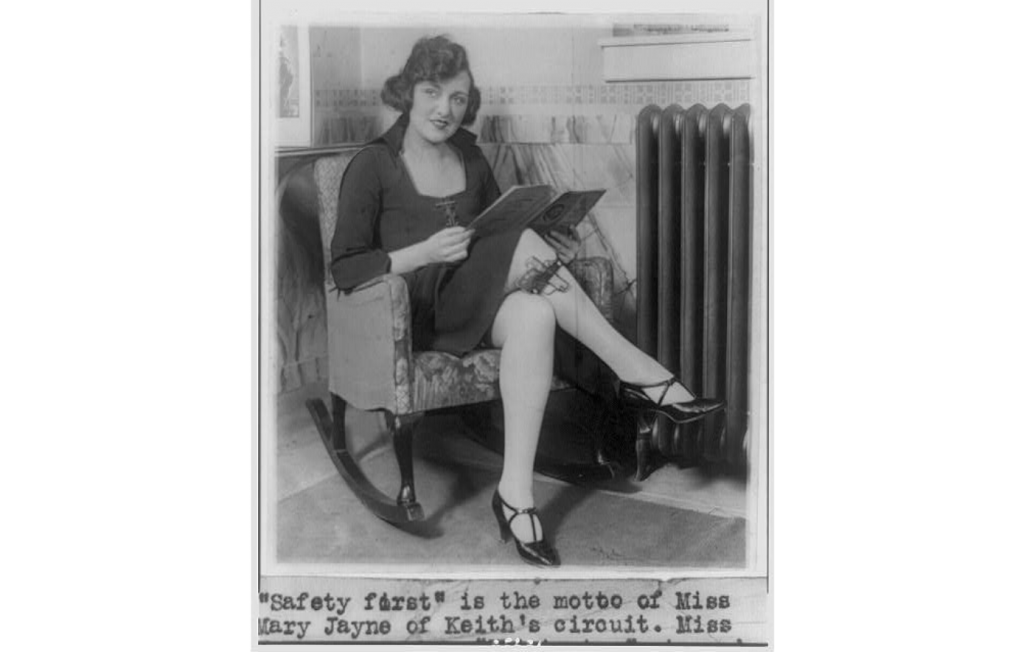 Mary Jayne seated in rocking chair with pistol strapped to her knee, claiming exemption from concealed weapon regulation by saying her thirty-two isn't a concealed weapon in these days of knee-length skirts. (Feb. 14, 1922, Library of Congress)
In substantiation of this statement the association's committee on law enforcement says that there were in this country last year 9,500 unlawful homicides, and that in no year of the last 10 has the number fallen below 8,500. Moreover, the committee find, burglaries have increased 1,200 per cent in 10 years.
How is this shameful situation accounted for? Very largely, the committee thinks by the freedom with which firearms are obtainable. It eliminates that more than 90 per cent of the crimes of violence are committed by the use of pistols, and that present laws prohibiting the carrying o f deadly weapons work to the benefit of the criminals rather than of the law-abiding citizens.
Accordingly, the committee declared that the pistol serves no useful purpose in present-day life, and recommends a law prohibiting the manufacture and sale of pistols and cartridges "save as such manufacture shall be necessary for governmental and official use under pre….. legal restriction and control."
This is only what a large part of the American press has been urging for years. The facts should be patent to everyone. How much longer are we going to continue furnishing arms to criminals to help them prey on society? – Tuscaloosa News.
Ribbon of Love: A Novel of Colonial America– Inspired by true historical events, Mary and Henry Pattenden flee to America to escape religious persecution – Will a special gift from her parents provide all Mary needs to face life in a new world?