Happy Birthday!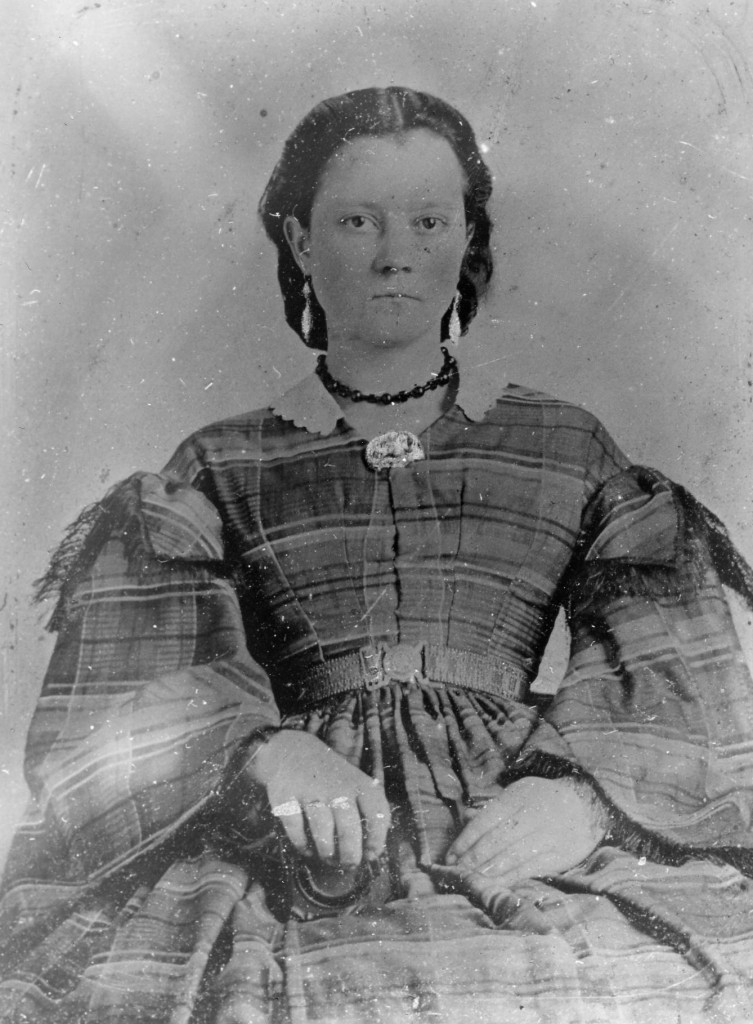 MARY DICKERSON PRATT
BIOGRAPHY and GENEALOGY
(1800 – 1882)
BIBB COUNTY, ALABAMA
Mary Dickerson Pratt was a lovely southern lady. Her birthplace was Edgefield County, South Carolina and she was born in December 1800. When she was a child, the family moved to Warren County, Tennessee.
When Mary was 16 years old, her mother died and her father remarried. Mary was unhappy at home so her father gave her a beautiful, spirited horse and put her in the care of friends who were passing through Alabama on their way west. She lived with her sister, Sarah, in River Bend, Bibb County, Alabama until her marriage. One day, young, fun loving, Mary Dickerson finishing a chicken dinner, placed a wish bone over the door and said that, "the first man to walk under it would be her true love." The old saying was soon put to a test. Sarah's brother-in-law, Absalom Pratt unexpectedly walked in. He was a stranger to Mary but they fell in love and were married, March 1822. They had twelve children (six boys and six girls).
James Harvey Pratt (b. Dec. 26, 1822 – d. Aug. 27, 1908) married 1st Eliza A. Lucinda Brasell, 2nd Azalee C. Clements.
Rebecca Beavers Pratt (July 12, 1824- d. Feb. 19, 1869) married Robertson Ebenezer Pollock Glass, Sr.
Joab Marion Pratt ( Nov. 28, 1825- July 5, 1845)
John Washington Pratt twin of Joab (Nov. 28, 1828- ca. 1875)
Richard Hopkins Pratt (Dec. 17, 1828- Sept. 17, 1903) married 1st Amanda Suttle 2nd Arvenza Peters
Leonard Callaway Pratt ( May 4, 1829 – Apr. 27, 1918)
William Fletcher Pratt ( Dec. 20, 1830 – April 17, 1866)
Theodocia Pratt ( Sep. 2, 1832- January 19, 1893) married David S. Weaver
Sarah Myrah Pratt (May 11, 1834- July 20, 1866)
Frances Myra Pratt ( Dec. 3, 1835- March 10, 1862) married John Leith Wallace
Mary Abigail Pratt (May 12, 1839 – July 15, 1845)
Martha Amanda Pratt (July 27, 1841- June 9, 1845)
Shortly after her marriage, Mary was baptized at Enon Baptist Church. Later she became a charter member of Schultz Creek Church in River Bend. Mary Pratt was tall and slender with black hair and blue eyes and a fair complexion. She had an unusually strong character and was a fearless horsewoman who could mount her horse with ease and grace from the ground. She liked and enjoyed jokes on herself, loved all children and called her own "little lambs."
In the typhoid epidemic of 1845, during the months of June and July, Mary made four sad pilgrimages to the lonely Pratt Cemetery on top of the knoll, a few miles from her home in River bend. The inscriptions on the grey limestone, hand hewn slabs, still standing in the old cemetery, tell their own story, Martha Amanda the youngest child, died June 9, 1845, less than a month later the son Joab passed away. He was a twin of John and aged almost twenty years. A few days later Absalom, the husband and father, followed his children in death and finally little Mary aged six was laid to rest her inscription reading: Mary A. Pratt, May 12, 1830 – July 15, 1845.
Absalom left his family financially secure and Mary took over the responsibility of running the plantation. She ran the grist mill, and operated Pratt's Ferry. Mary sent all her sons to college, and when the war came, she owned fifteen or twenty slaves and her property was not mortgaged in any way. So proverbial was her fire and energy that through the years when a child descendant showed these traits, they were referred to as the "Dickerson in them".
When her oldest sons left for the war between the states, their families came to live with Mary for protection. After the last son left, she carried on alone, except for a few faithful slaves who stayed with her. She managed to save her lands from destruction by the Union soldiers. Once, she cut the cables to her ferry, which was her only income, to keep the "Yankees" from crossing over to her side (though this left her with a large part of her income gone, for no other boat could be got in those times. The boat was later located near Mobile, Alabama, but could never be brought back.) She was alone with her daughter and two daughters-in-law and their children at this time, except for a few faithful slaves.
During those war years, and shortly after it's close, Mary Pratt lost several more of her children. Her daughter Fanny who had married John L. Wallace, died in 1862, and both Sally Mirah and Billy died in 1866. Billy, (Lt. William F. Pratt) had managed to survive the war years but at the close, succumbed to a congestive chill while at home in River Bend on furlough.
When her son John died in Mississippi or Tennessee in 1869 leaving a four-year-old son, the child was brought back to River Bend and raised as one of the family in the home of his uncle Leonard C. Pratt. During the last years of her life, a stroke of paralysis left Mary Dickerson Pratt very infirm. She died in the home of the eldest son, Harvey Pratt, June 4, 1882, and is buried beside her husband in the Pratt Cemetery in River Bend."
SOURCES
The Heritage of Bibb County, Vol IV by Nan H. Duke,
The Pratt Family written by L. C. Pratt, Jr. July 1898
Ellorine Cottingham Morgan compiled records
Find A Grave.org. Memorial

# 118295621

# 118295598

# 118295530

# 118295820

# 118295835

# 118295705

# 118295890

# 118295804

# 30076290

# 20101734