MOBILE GIRL SAID PRETTIEST IN UNITED STATES
By
Benjamin D. Baker
Federal Writers' Progressing
Council Chamber, City Hall
Mobile, Alabama
November 21, 1939
Marquis de Lafayette was feted Royally When a Guest in Mobile Homes
A Mobile girl, Miss Josephine Marie Jusan, was pronounced by the Marquis de Lafayette, to be the most beautiful girl he had met in America.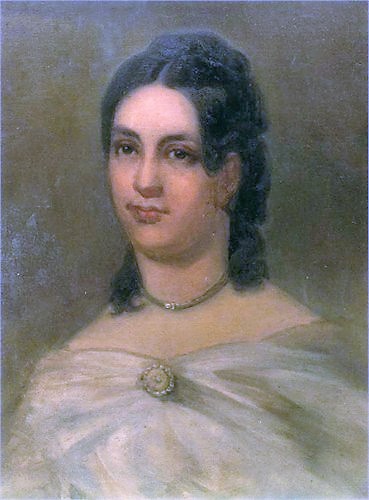 Madame Josephine Marie Hollinger (Photo submitted to Findagrave.com by Helen)
Lafayette toured America
It was in 1824 when Lafayette staged his one-man invasion of this country. His tour was one triumphant march. America received him with open arms. From the moment he stepped off the Cadmus which brought him to what was then the New York pier, America was at his feet. He was feted everywhere. Dances, balls, and banquets were given in his honor.
Mobile received him in true southern style. On his arrival, a parade, headed by two of Mobile's choicest bits of femininity, met him at the station. It was on this occasion, that seeing Miss Jusan, later Marie Hollinger, who was one of the girls, that he pronounced her to be the most beautiful woman he had ever seen in this country.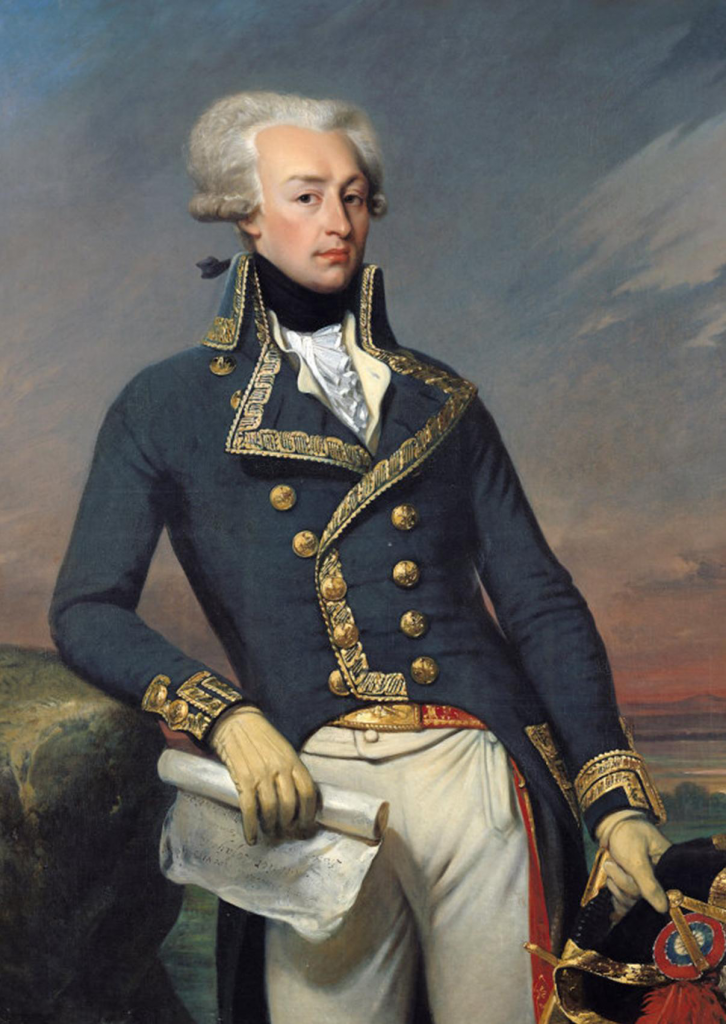 Stayed in the old Spanish Government home
The marquis, tired from travel, was allowed to rest in the old Spanish Government home, supposed to be on the corner of Conti and Conception streets, though the exact house is not known. Some Mobilians state that the houses on this corner are not over 100 years old, and seem to think that the original Spanish Government house is on Conti and St. Emanuel. Realty men, well posted on old Mobile buildings, state that they do not know the location of the house.
Lafayette was continually feted during his stay in Mobile.
Jumped from second-story window
On one occasion a ball was given in his honor. Merriment was at its height when some one with a distorted sense of humor yelled "Fire," and Lafayette, defiant of death in dungeon depths and in battles, forthwith jumped through the second-story window and landed in a mud puddle. He was unhurt, fortunately, but his immaculate costume fared rather badly.
On the second day of his stay here, the marquis was entertained at a banquet given at the residence of the Mayor. Records reveal that Garrow was the incumbent at that time. His residence was on Government and Joachim streets. As to which house, exactly, is not known. One house on this corner was once the old McGill residence, the family having lived there for over 50 years.
His stay in Mobile was one continuous round of pleasure. On the second day, a boat from New Orleans arrived to take the marquis to that city to continue his trip through the country. He later sailed up the Mississippi and Ohio rivers, visiting towns on the way.
She married Adam Hollinger
Many a young suitor, ravished by the beauty of Miss Jusan, sought her hand, but she spurned their officers.
Then came one Adam Hollinger, who had fought with Jackson at New Orleans, and who was present at the massacre at Fort Mimms. Young Hollinger wooed and won his maiden under stiff competition.
After a romantic courtship, they were married and lived on what was then Dog River island, but which has been changed to Hollinger island in honor of Madame Hollinger.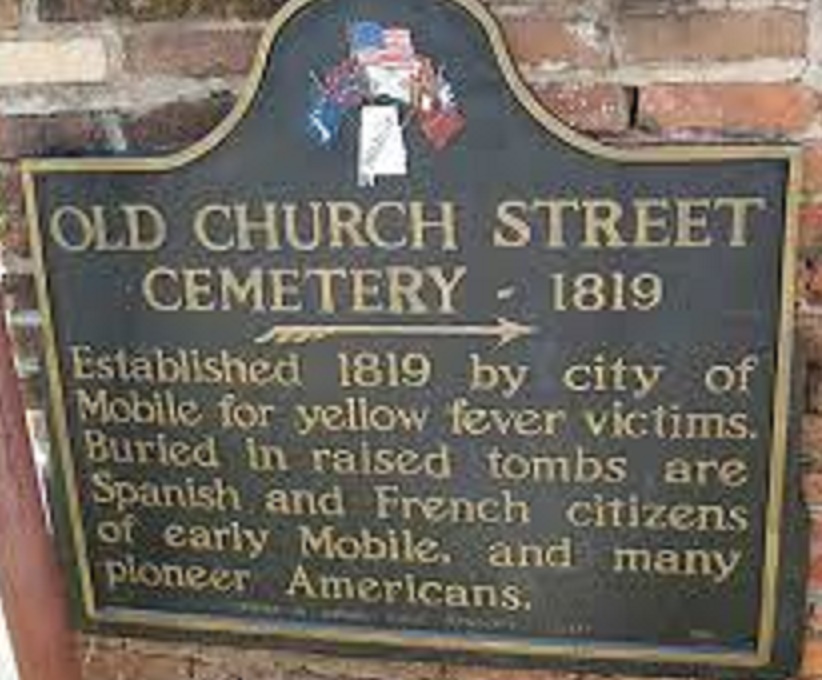 Madame Hollinger, as Miss Jusan was known after her marriage, was buried in the old Church Street cemetery. On her grave is a marble slab erected by her children. The following are some of the words inscribed on the tomb: "Madame Josephine Marie Hollinger, born near Mobile and who lived to witness its passing through various changes of Government to become the Commercial Metropolis of a Free People."
Madame Hollinger is but one of the many celebrated persons buried in Mobile's oldest cemetery. (References from Personal Investigations of different records)
The Yazoo land fraud
Daily life as an Alabama pioneer
The capture and arrest of Vice-president Aaron Burr

 

The early life of William Barrett Travis, hero of the Alamo
Description of Native Americans of early Alabama including the visit by Tecumseh
Treaties and building the first roads in Alabama.