Have you ever followed a genealogy line and then discovered you were following a previous researcher's path?
Don't waste precious time and money completing genealogy research others have done! Take advantage of what other genealogy researchers have discovered and download this inexpensive Ebook.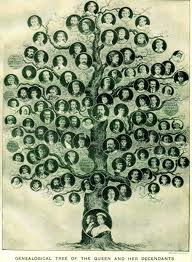 Browse the FREE SAMPLE pages on Amazon (which includes a brief descendant outline in the first pages) to see if this is your family line.
Michael Bates, who died in Newberry District, South Carolina, was born Georg Michael Bez on 11 May 1743 in Mägerkingen, a town in the Landkreis (county) of Reutlingen, Baden-Württemberg, Germany. His descendants are scattered throughout the United States, many in Alabama.
Descendant surnames include: ALLEN, ATCHERSON, ATKINSON, BAILEY, BATTLE, BATTLES, BAUGH, BOND, BOONE, BOWERS, BROWN, BULLOCK, CATES, CHANDLER, COBB, COOK, CORLEY, COTTINGHAM, COX, DANIEL, DAVIS, DOMINICK, DREHER, EDWARDS, EVANS, EWART, FARRINGTON, FELLARS, FITTS, FRANKLIN, FRICK, GENTRY, GIST, HAMASTER, HARDIN, HAYES, HICKS, HILL, HOLLEY, HOLLIGAN, HOLSOMBACH, HOLSTEIN, JOHNSON, JONES, KILLINGSWORTH, KINARD, KINNAIRD, LANGSTON, LATHAM, LAWRENCE, LEACH, LEE, LONG, LOVEJOY, LOWERY, LOWMAN, LYNCH, MAYER, MCGAUGHY, MCKINNEY, MERCHANT, MILES, MITCHELL, MOFFETT, MONTS, MOORE, NICHOLSON, NORRIS, OZLEY, PALMER, PARNELL, PERRY, POOLE, POWELL, REACH, RISINGER, ROTENBERRY, RUSSELL, SAWYER, SCOTT, SHEALY, SHELBY, SHULER, STROTHER, SWILLING, SWYGART, TAYLOR, TERRY, THOMPSON, TUCKER, WALKER, WALLACE, WARD, WHEELER, WILLIAMS, WILSON, WOOLY, WOOLLEY, WOOLLY, YATES, YOUNG
Did you know that you can read Ebooks on computers and smart phones with FREE APPS from Amazon. Click the link below to discover how.
Some Descendants of Georg Michael BATES (1743-1800)