[T. S. Woodward was an early settler in the state of Alabama and in 1858, he wrote letters to J. J. Hooper, Esq., a newspaper editor, about his experiences. This is one of his letters about the Native Americans.]
WHEELING, WINN PARISH, LA.
June 13th, 1858.
J. J. HOOPER, Esq.:
Thomas Simpson Woodward – Brig. Gen. of the Alabama Militia – died in 1861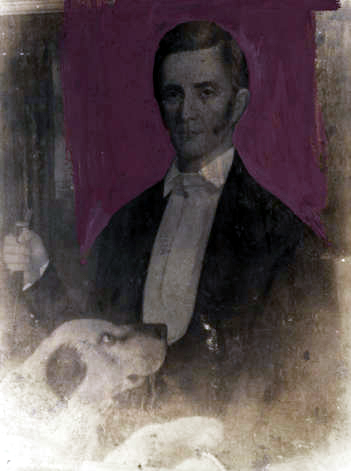 Dear Sir: — Some time in April last I directed a letter to you which was intended to be addressed to Col. A. J. Pickett, through your paper. Whether it reached you or not I do not know; if it did, and has been published, I would be glad to get the number of your paper that contains it, as I have promised a friend to let him have what I write to you and others, relative to Indian history, and the early settlement of Alabama.
Unlock all stories
Join our Alabama Pioneers Patron Community!
Too few reading people
Your paper until within the last two months came more regularly than any I take; since that time, I seldom see or hear of a Montgomery Mail. I do not recollect the last number of the Mail I did get. This country is like most others that I have lived in — too few reading people, and too many of that few find it more convenient to borrow a newspaper than pay for one; so I very often have mine loaned out. And that is why I cannot recollect the last number I received. But I recollect among the last numbers that I have seen, there was a sketch, I think, taken from a Boston paper, giving an account of the meeting of three Scotch brothers in Charleston, Mass., which meeting was not of very common occurrence; and, on reading that, I sketched off the meeting of two brothers, that I witnessed, many years ago, in what is now Alabama, but then was the Creek nation, and which I did not send to you.
Ocmulgee river was the dividing line between whites and Indians
Some years before the Creek war, and when I was quite a youngster, I made occasional visits to the Ocmulgee river, which was then the line between the whites and Indians. The Indians claimed half the river, and in spring or shad-catching time the Indians would flock from all parts of the nation in great numbers to the Ocmulgee. They could be seen at every shoal as high up the river as shad could run, down to the Altamaha, for the purpose of fishing.
Benjamin Hawkins – Creek Indian agent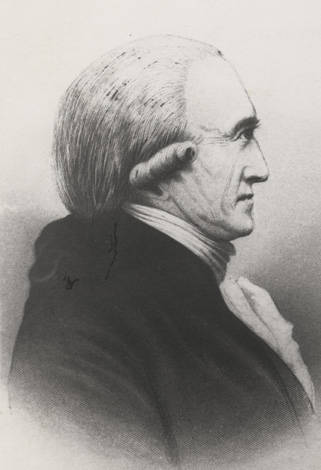 On one of my trips to Old Fort Hawkins, I became acquainted with an Indian countryman by the name of John Ward; and the first time I ever visited the Creek agency, which was then on Flint River, was in company with Ward, an old uncle of mine, and one Andrew McDougald, Col. Hawkins was then holding a council with some chiefs from various parts of the nation.
John Ward was the interpreter
I met with Ward occasionally from that time until the war commenced. When Gen. Floyd moved his troops to Flint River, Ward was the interpreter for the officer that was in command at Fort Manning. He then came into Gen. Floyd's camp, and remained with the army until it reached the Chattahoochee, and commenced building Fort Mitchell. He was often sent out with Nimrod Doyle as a spy. There was also an Indian countryman along by the name of Bob Moseley. Moseley's wife was the niece of Peter McQueen. Ward's wife was a relation of Daniel McDonald, more generally known to the whites as Daniel McGillivray and both of their wives were then with the hostile Indians.
Fort Decatur and Peter McQueen's grave
 Willing to risk any and everything to forward the movements of the army
Ward and Moseley seemed willing to risk any and everything to forward the movements of the army, in order to reach the neighborhood of their families. There was a detachment of soldiers sent out to Uchee creek, to throw up a breastwork. I was one of the party, and among the rest was a Baptist preacher by the name of Elisha Moseley, a very sensible and most excellent man at that, and as grave as men ever get to be; for he could pray all night and fight all day, or pray all day and fight all night, just as it came to his turn to do either; and this preacher was a brother to Bob Moseley, the Indian countryman.
Why he left his white family to make his home among the Indians
While at this breastwork, one night, by a campfire, I listened to Elisha Moseley inquiring into his brother's motives for leaving a white family and making his home among a tribe of savages. Bob's reply was, as well as I now recollect, that there was no false swearing among Indians. The preacher then commenced making some enquiry into Ward's history. Ward informed him that his father had taken him into the Creek nation near where Oweatumka or Wetumpka now stands, when he (Ward) was a child, and shortly after died, and that he recollected very little of his father; that he had been raised by Daniel McDonald, or McGillivray as he was commonly called; that he heard McDonald say that his father was a Georgian, and had left a wife and children in that State.
Ward's history, as far as it went, soon became known in the camp; and some one in the camp, that had heard of Wards father quitting his family and disappearing with one of his children, and knowing something of the Wards in Georgia, looked at John Ward and said, from the near resemblance of him and a Georgia Ward, they must be brothers.
The Georgia brother was written to, and in a few weeks, made his appearance in camp. In this time, the Indian Ward, from exposure, had fallen sick, and was very low. The Georgia brother came into camp one night, and the next morning John Ward was a corpse — though John was perfectly rational on the arrival of his brother and, before he died, knew who he was. They proved to be twin brothers. A very intimate acquaintance of yours messed with me at the time, and Ward frequently messed with us. It was Capt. Arnold Seals of Macon county, Ala. Ward died in one of the tents of Adams' riflemen, and Elijah Moseley was his nurse. The most feeling pulpit talk I ever heard dropped from the lips of Elijah Moseley, in a soldier's tent, on the death of John Ward.
Discover, Share and help us Preserve our lost and forgotten stories.
Son, John Ward was raised among the Indians
Ward left one son. John, though raised among Indians, spoke our language very well. John's mother was a Tuskegee. He was entitled to a half section of land, under the treaty, and was enrolled among the Tuskegees. He was a floater, under the treaty, but by the permission of Col. Albert Nat Collins, of Macon county, and myself, he located him a tract in the fork of Coosa and Tallapoosa. I think he sold to Col. George Taylor.
Paddy Carr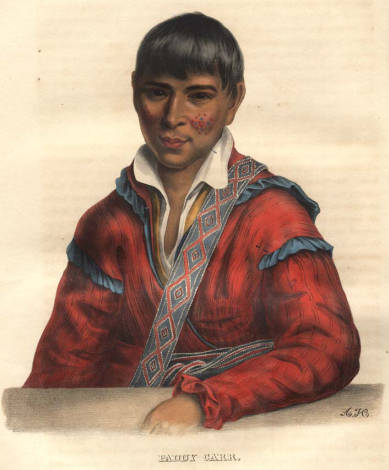 The Indian countryman, John Ward died in 1813. His remains rest on the hill just above old Fort Mitchell. So do the remains of two other Indian countrymen — Tom Carr, an Englishman, and the father of Paddy Carr, and lame Bob Walton. Col. Hawkins used to call him Tim or Bob, and said he was as brave, if not the bravest man he ever knew. He was the interpreter for Col. Hawkins, and accompanied him to the Hickory Ground, with Sam Moniac, Billy Weatherford, Pinthio Yoohholo, or Swamp Singer, and old Eufau Harjo, or Mad Dog, at the time he arrested Boles, the Englishman, at the head of fifteen hundred Indian warriors.
If old Col. Joe Hutchinson is living, he can give you a full history of that affair; and if dead, a letter, in the hand writing of Col. Hawkins, may be found among his papers, detailing the history of the whole matter. On the hill where rest the remains of these men I have mentioned, as well as many others that I could name, moulders the right arm of Lieut. Tennell. He was a gallant man — was wounded at Otissee. His arm was amputated by. Charles Williamson, at Fort Mitchell. Those things are as fresh in my memory almost as when they occurred at least, much more so than many things that have occurred long since.
I will close this by saying to you, that I wrote another letter to Col. Pickett, trying to prove to him that I was better acquainted with Indian history than himself; but not knowing whether the first was published, I decline sending it, thinking it probable that they were getting too long and uninteresting for publication; and, from my manner of writing, I could give no satisfaction — if satisfaction I could give at all — and have them much shorter.
I hope my old Tar River friend, Horse Shoe Ned, still lives and enjoys good health. I would give more to see him and Lewis Tyrus than I would to read all the speeches that have been spoken and all the letters that have been written on Kansas affairs.
Yours,
T. S. W.
Shop Amazon Gift Cards – Instant Delivery or Free One-Day Shipping
ALABAMA FOOTPRINTS: Settlement: Lost & Forgotten Stories is a collection of lost and forgotten stories of the first surveyors, traders, and early settlements of what would become the future state of Alabama.
Read about:
A Russian princess settling in early Alabama
How the early settlers traveled to Alabama and the risks they took
A ruse that saved immigrants lives while traveling through Native American Territory
Alliances formed with the Native Americans