Summer Camps, Then and Now
by
My summer camp experiences seem like yesterday. Going to church camp was a happy event for me as a child in Childersburg during the WWII years. These yearly summer camp trips were made to Camp Mac and Shocco Springs located on Cheaha Mountain near the Talladega National Forest.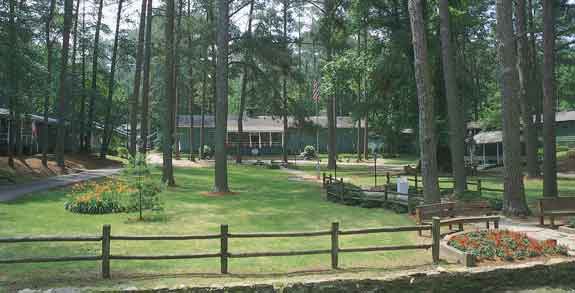 Later, as a teenager I went to camp in the summer on the campus of Judson College in Marion, Alabama and to Ridgecrest, a Baptist Camp in the Appalachian Mountains in Tennessee.
Mornings in the camp schedule were spent in bible study or crafts. Afternoons were spent swimming or hiking. Evening time was for devotions; singing or planned play activity.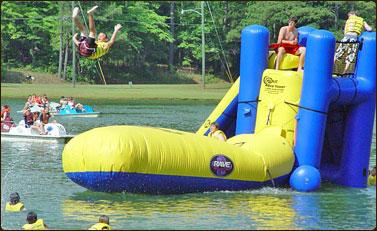 At Shocco Springs there were some rules governing swimming that seems strange by today's standard….  boys and girls could not swim at the same time in the pool.  Separate times were designated for girls to swim and boys to swim.  On top of that, girls had to wear one piece bathing suits and rubber swim caps! Wearing shorts for girls was forbidden!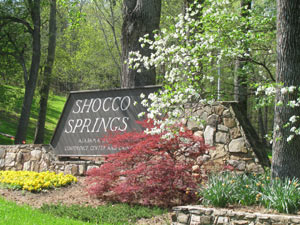 Today, summer camps have changed dramatically. Kids are encouraged to participate in activities that involve their age group in productive work. This planned activity benefits the kids as well as the receivers of the services.
A church camp leader coordinates such activities as raking yards, working in soup kitchens, or helping distribute food.  Some kids traveled to Louisiana for a week to do relief work for the victims of Katrina.   Some churches helped the kids plan outside vacation bible schools in poor economic area of the southeast. The kids spent time preparing to go on these mission trips by attending weekly meetings where they studied and planned for the upcoming trip.
Other trips would involve a kid's choir group going for a week to entertain school groups and mingling with other kids from different backgrounds. This provided the opportunity for those kids to develop their singing or musical instrument talents. This also provided experience for kids involved in the production, stage setups and lighting activities at these events.
Sports camps are now the "in thing" for kids to attend. At these camps the boys and girls attempt to improve their individual skill in their sport.  Sometimes the parent is involved in these weekly camps such as those provided by universities such as basket ball and soccer camps.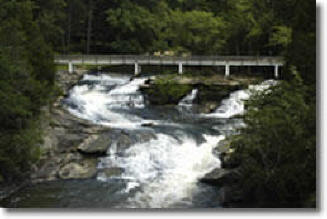 Every kid should experience a summer camp, I thought. I tried this with my daughter by sending her one summer to Camp Winataska in the 1970's. I hate to admit that she hated it, especially the snake that made his home in the outside shower stall.
Jean Champion Butterworth is originally from Tuscaloosa County, graduating from Tuscaloosa County High School, Druid City Hospital School of Nursing and The University of Alabama. She is a retired nurse. Working 27 years at The Children's Hospital as Department Director, Specialty Clinics. She has traveled extensively in Europe, Africa, The Middle East, and Eastern Europe. You can contact Jean at [email protected] See additional stories by Jean Butterworth on www.daysgoneby.me She also now has a Kindle Ebook Chinaberries and Other Memories of Alabama