Time is running out!
We will soon reach our 3rd goal of 350 members and another book giveaway. All current Patron/Patreon members will receive the ebook VINEGAR OF THE FOUR THIEVES: Recipes & curious tips from the past when we reach our goal.
Alabama Pioneers is a labor of love for us and we have been devoted to discovering and sharing the footprints left behind by our ancestors through photographs, films, stories, biographies on our website, Alabama Pioneers and our Podcast, "The Alabama Grist Mill". We have been chronicling Alabama history and telling these stories for over 10 years and constantly are working to bring more stories in exciting new ways.
Creating an Interactive Alabama Pioneers Community
Now with the Patreon program, we are taking a step further and creating an interactive and sharing Alabama community where members can participate with their own comments, add pictures, ask queries and communicate with each other within the Patreon Community.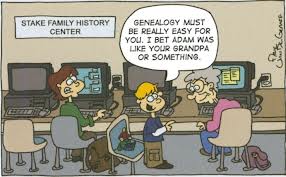 The different levels of Alabama Pioneers
We now have two levels of stories on Alabama Pioneers, the FREE level, and the PATREON/PATRON (interactive) level.
FREE level continues as it has done in the past with FREE stories, transcriptions, articles etc. and also includes a subscription to our FREE daily newsletter that keeps you abreast of all the new articles on Alabama Pioneers. (Note: You must subscribe to this Daily newsletter on the website with an email address if you want it.)
PATREON/PATRON level is our interactive level. Patrons are helping us create a living history of Alabama and develop an Alabama Pioneers community through their financial support, comments, etc. As a reward for their patronage, Patrons will be able to unlock more in-depth stories, vintage newspaper subscriptions, post research queries on the website, participate in book giveaways, and receive a bi-monthly newsletter written exclusively for Patron members, plus much more. From time to time, you will see stories visible only to Patrons on the Alabama Pioneers website and Facebook which are labeled Patron level only. Some of these stories are from our books, others may be eventually released at the FREE level in time. Patrons see them first.
(NOTE) Stories can be unlocked immediately when you Become a Patron) 
TIERS OF PARTICIPATION
There are tiers of participation within the Patreon/Patron community with rewards and bonuses only for Patreon/Patron members at each tier of participation.
Stories are limited to genealogy information only for members at the $1 donation level but this tier may participate in bonuses, book drawings, giveaways, and receive a bi-monthly Exclusive Patron Newsletter.
All information is UNLOCKED for Patron members paying $2+. The $2+ members may read all stories with no limitations and participate in bonuses, book drawings, and giveaways as well as many other future rewards. Click  

Become a Patron

to learn more details about the increasing rewards at the higher tiers in the Patreon/Patron program.
All the above is available to $5+ Patron members and they may submit the biography of one ancestor to honor as a notable Alabama Pioneer on the Alabama Pioneers website. Their Personal Family research queries will be posted on the Alabama Pioneers website with over 81,300 fans and emailed in our Daily newsletter with over 10,900 subscribers.
$10+ Patron members receive all the above plus they may submit the biography of 5 ancestors to honor as notable Alabama Pioneers on the Alabama Pioneers website. Additionally, all $10 subscribers will get a "sneak preview" to new podcasts before they are released and can continue to download all Alabama Pioneers books that have been made available for a brief time as prizes for goals, prizes, in bonuses, rewards, or monthly drawings.
CURRENT GOALS AND BONUSES
The first 100 current Charter Patreon/Patron members will receive our EBook –  WHERE DO I START? Hints and Tips for Beginning Genealogists with On-line resources –

Goal Achieved – no longer available!

When we reach our 2nd goal of 250 members, all current 250 members will receive a copy of our Ebook ALABAMA FOOTPRINTS Exploration: A Collection of Lost & Forgotten Stories  

Goal Achieved – no longer available! 

Once we reach 350 patrons all current patrons will receive a copy of our Ebook VINEGAR OF THE FOUR THIEVES: Recipes & curious tips from the past 
BOOK DRAWINGS EACH MONTH
Patreon/Patron community members at all tiers participate in book drawings. Winner names are randomly drawn from the entire current membership on the date of the drawing and the winner receives a signed book by author Donna R. Causey
We will have another book drawing October 15th, 2018.
Again, thank you for being an Alabama Pioneers fan. With your interest and support, we will continue to tell Alabama's story.