How about a delicious backbone pie?
(submitted by Amanda Gallatin)
Backbone, or "chine," pie was a popular dish in nineteenth century Alabama. In those days, it was important to use all parts of an animal—waste not, want not. Spines contain little meat, so folks stewed them for pie filling.
Segments of backbone were boiled until the water became thick gravy. Seasonings and potato were added, and the mixture was poured into a pie shell and baked.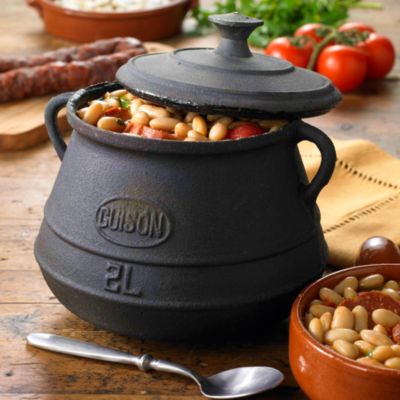 An 1879 cookbook contains the following recipes for backbone pie.
"Take the smallest end of the backbone, cut in pieces two or three inches long; put in water and boil until done. Make nice rich pastry as for chicken pie; line the sides of a baking dish with the pastry, put in the bones, adding some water in which they were boiled; also salt, butter, and pepper to taste, with bits of pastry. Cover top of baking dish with pastry; put in stove and brown nicely."
"Cut the chine in three pieces; the large end must be about a foot long, the remainder cut in half. Put it in a pot of water and boil for two hours; then put it in a pan, baste and set it in the stove to brown. Peel some Irish potatoes and cut them in the pot; boil till done, mash them up and season with pepper, a little salt, and some of the gravy dripping out of the chine while baking; spread them in the dish, then lay the chine on top. The largest piece is generally put aside to eat cold, and is very nice. Turnips are good, cooked in the same way as potatoes, with the chine. The chine and ham of a hog are nice, corned like beef."

Source: Calling All Cooks two, Copyright 1988 by Telephone Pioneers of America
Join Amazon Family 30-Day Free Trial – membership program offers special benefits for just $99 per year:
*Save 20% on diapers subscriptions
*Exclusive Coupons and Deals from Amazon Family
*Exclusive Baby Registry benefits
*FREE Two-Day Shipping on millions of items
*Unlimited instant streaming of thousands of movies and TV shows
*Unlimited, ad-free streaming of over a million songs and more Prime benefits
Amanda Gallatin was born, raised, and currently resides in East Alabama. After graduating from The University of Alabama with a degree in Communication & Information Sciences, she worked for a non-profit teacher recruitment organization before launching a career in Information Technology. She is a believer in the "Go Local" movement, which encourages citizens to volunteer, support local merchants, and take pride in their community's culture and history. In her spare time, Amanda enjoys cooking, spending time outdoors, and tending to her chickens.